The Prime Minister signed Decision on investment in Becamex Binh Dinh Industrial Park
On February 18, the Prime Minister signed Decision No. 270 / QD-TTg on the policy of investment in construction and business of infrastructure of Becamex Binh Dinh industrial park. Then, The industrial Park will be invested by Becamex Binh Dinh Joint Stock Company that has Headquarter in Quy Nhơn City, Binh Dinh Province, with a total investment of more than 3,333 billion dong on an area of about 1,000 ha in Canh Vinh Commune, Van Canh District, Binh Dinh Province.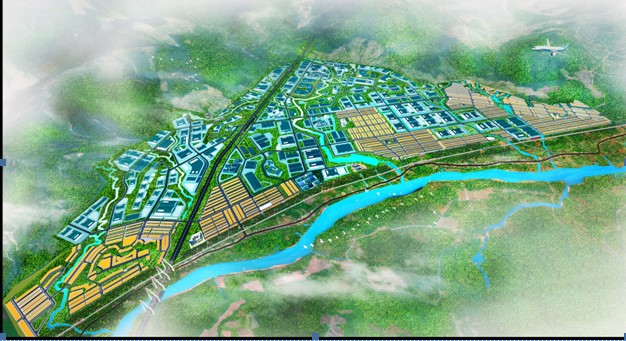 According to Mr. Nguyen Phi Long, Vice Chairman of Binh Dinh Provincial People's Committee, the infrastructure construction and business investment project of Becamex Binh Dinh Industrial Zone comes as a result of the socio-economic development cooperation agreement of the two provinces of Binh Duong and Binh Dinh in the period of 2017 - 2021. The project is expected to contribute to creating a breakthrough for socio-economic development of Binh Dinh province in general as well as the development of Nhon Hoi Economic Zone in particular.
Besides, the project will make a big impact to industrial development and expand the development space for Qui Nhon City to the West. Therefore, from the outset, the provincial authorities have worked hard to coordinate closely with investors in work steps such as surveys, site selection, detailed planning, project formulation and submission to the Prime Minister. Based on the cooperation agreement, Binh Dinh province has also constructed the western road of the province with a capital of more than VND 1,500 billion in order to connect the Binh Dinh Becamex Industrial Park and near urban and service areas with Qui Nhon city.